I don't typically use this space to write love letters to my husband.
I don't always wax poetic on how he has changed my life for the better, how I fall in love with him more each day, and how I can't imagine building this life without him. I'd like you to keep your lunch down and your eyes in your head, and I feel some things are better left private; however, I could fill every space on this page. Today is Jonathan's 32nd birthday, though, so I feel it's a good time to shout it from the rooftops.
I've known this guy half his life, and he's been my best friend for most of that time. We've been a couple for nine years and a family for eight. We've had such an incredible time growing up and learning and changing together, but that doesn't mean the spark has faded. He won't let it. I'm thankful he was born and I'm thankful our stories turned into one.
I still get butterflies when I turn into our driveway and he's home.
I still count the seconds until our date nights and treasure the time we have alone.
I still love standing on tiptoes to kiss him.
I still look at him and see the college kid who wanted more than anything to be there for me.
I still see in his eyes what I saw a decade ago.
Today we have big plans. I'm taking the birthday boy to the movies and an afternoon of Christmas shopping sans children. I have been looking forward to this date for so long and as I type this the day before, the butterflies are creeping in. We have so much fun together, and I get such a thrill just from being by his side. He's a pretty cool dude, basically, so be sure to send him birthday wishes if you can. He deserves it!
Happy Birthday, Jonathan! I still get a kick out of you.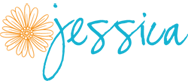 `