Somehow on this sunny Sunday, we started talking about trust falls.
I don't quite remember how it happened, but I've had a three-year-old falling into me without warning all day. All I see is the back of his blonde head, his arms glued to his sides, and his body slowly leaning into mine. Whether I was caught off guard or standing in wait, I'm ready for him. I catch him. In that moment, I'm enough.
This little activity goes hand-in-hand with what I'm talking about over on
Jamie's Thots
. I know Jamie through
Arkansas Women Bloggers
and we met in real life at last year's annual conference. Recently she posted a callout for guest submissions with a one-word prompt:
enough
. It's a word I think about often in relation to parenting, and I'm thankful to Jamie for giving me the opportunity to publish those thoughts.
Interested? Hop on over to Jamie's blog and see what I had to say.
Click HERE to get to the post, then have yourself a merry little Monday.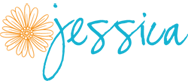 .